by: Ben Travers, Indiewire
Another year, another slew of Netflix original series. In 2022, the streaming giant is set to debut a number of its most buzzed-about returning programs, including "Russian Doll" Season 2, "Stranger Things" Season 4, "Bridgerton" Season 2, "The Crown" Season 5, and the final, super-sized season of "Ozark" — in two parts! But beyond the originals with which fans are already well-acquainted, Netflix continues to launch new series hoping to become just as sought-after in years to come.
IndieWire has pared down the list to a manageable size, and even then, there are quite a few debut shows to look forward to, from Shonda Rhimes' first original series under her Netflix overall deal to long-awaited adaptations of "Magic: The Gathering," "Resident Evil," and "The Sandman." In between are plenty of auteur-driven premieres, featuring new horror stories from genre maestros Mike Flanagan, Tim Burton, and Guillermo del Toro. Stars like Kristen Bell, Kid Cudi, and Mike Myers are heading to streaming, as well, with plenty more to anticipate from eager creative minds yet to be fully appreciated.
Programs selected for this list are either already scheduled or fully expected to premiere this year, so readers can rest assured in what's coming. The pandemic continues to wreak havoc on scheduling, so very little is set in stone, but these titles are in a prime position to come out before the year is through. So read on and learn all about Netflix's 2022 dramas, comedies, limited series, and more, from plot descriptions and cast lists to who's working their magic behind the camera. Netflix isn't running short of content. Now's the time to familiarize yourself with what's in store.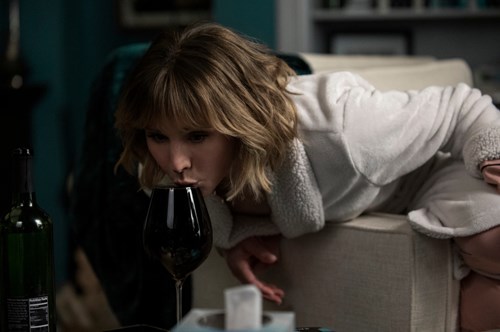 "The Woman in the House Across the Street From the Girl in the Window"