by: Danielle Turchiano, Variety
With the COVID-19 pandemic production shutdown being short-lived and studios cutting a deal with IATSE, therefore avoiding a strike, the steady stream of television series just keeps coming.
2022 looks to be a banner year in TV, not only because of the continued expansion of Marvel Studios' imprint on the medium with "Ms. Marvel" and "Moon Knight," but also an expansion of the "Star Wars" universe with "Obi-Wan Kenobi." Some series that were projected (or simply hoped) to launch in 2021 did not, in fact, squeeze in before the end of the calendar year, further stacking 2022. This includes everything from Amazon Prime Video's "Lord of the Rings" prequel to Peacock's "Bel-Air" and Netflix's "Inventing Anna."
As you can see from the selection of titles above (and certainly from the longer list below), genre series are more than having a moment in the new year. The explosion of this content also includes Paramount Plus's long-gestating "Halo" adaptation, as well as Netflix's episodic horror anthology "Guillermo del Toro's Cabinet of Curiosities" and the latest DC Comics series on the CW, "Naomi."
If ripped-from-the-headlines is more your style, there are plenty of those to keep you entertained as well, including Hulu's "Pam & Tommy" and "The Dropout."
Similarly, there will be recognizable fare in new takes on modern classic titles, such as Netflix's "That '90s Show," Hulu's "How I Met Your Father" and NBC's revival of "Law & Order."
While this list only scratches the surface of the hundreds of shows to come, it is a good starting point. Grab your calendars and get ready to plan some weekend binges. Here, Variety previews the most anticipated new TV series to debut in 2022.
Bel-Air (Peacock)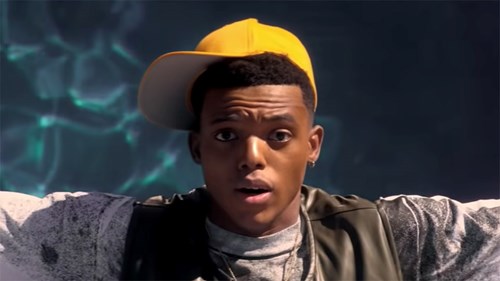 1990s sitcom "The Fresh Prince of Bel-Air" is being rebooted in a more dramatic fashion and now stars Jabari Banks in the central role of Will. The hourlong series, which is set for two seasons on NBCUniversal's streaming service, is set in present-day but relies on the original series' premise: Will moves from West Philadelphia to the titular Bel-Air. Will Smith, who starred in the original, executive produces the reboot, which hails from showrunners T.J. Brady and Rasheed Newson.
The Boondocks (HBO Max)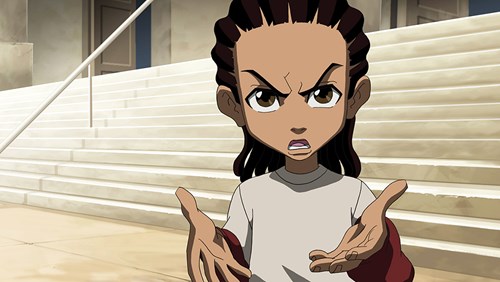 When Variety originally reported on the news of "The Boondocks" being picked up for a revival series, the plan was for the show to launch in the fall of 2020. But that time came and went — and then so did a whole other fall season — without the show. Now, original series creator and showrunner Aaron McGruder is promising it is coming in 2022, though. The original series captivated audiences for its sharp social commentary, and the revival will do the same, following self-proclaimed "Civil Rights Legend" Robert "Granddad" Freeman and his grandsons, Huey and Riley, who recently moved to a suburb in Maryland only to see it taken over by a neo-fascist regime.
The Dropout (Hulu)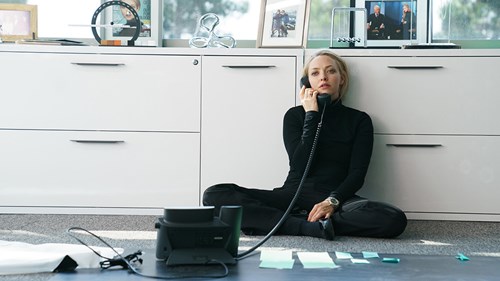 The saga of Elizabeth Holmes and how she defrauded the medical community with her plan to revolutionize blood testing without the actual capability to do so captivated audiences when it first made headlines. ABC produced a podcast titled "The Dropout" (referencing Holmes' status as a former Stanford University student) and she became a subject of documentary interest, as well as scripted adaptation. Hulu's version of her tale is the latter. Kate McKinnon was originally attached to star as Holmes but had to (no pun intended) drop out, and Amanda Seyfried took over the role. This undoubtedly caused delays in the project's release, and it is finally set to drop in 2022. Holmes is currently on trial, and whether the show will do any additional adjusting to add that part of her story to the run of episodes is partially what makes this still so anticipated.
The First Lady (Showtime)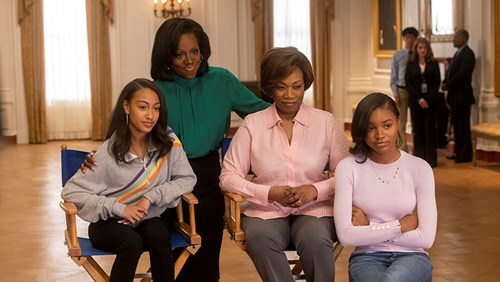 Period pieces have been popular for years (see Netflix's "The Crown"), but looking at history through a new lens — specifically one that allows previously marginalized people to be in the center of the storytelling — is particularly popular with today's audience. "The First Lady" does just that by letting the women of the White House take the spotlight. It is a scripted series, told through a significant passage of time, which is also bound to create a murderers' row of performances for such characters as former first ladies Michelle Obama (Jayme Lawson in her younger years and Viola Davis in present day), Betty Ford (Kristine Froseth in her younger years and Michelle Pfeiffer later in life) and Eleanor Roosevelt (Gillian Anderson), as well as social secretary Nancy Howe (Judy Greer).
Fleishman in Trouble (FX)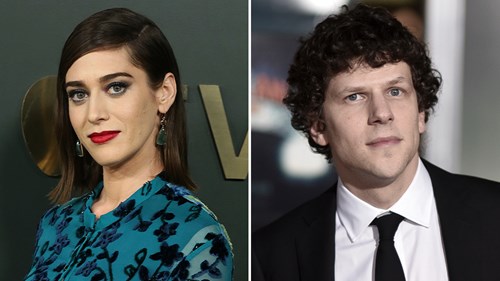 Jesse Eisenberg and Lizzy Caplan star in the cabler's limited series adaptation of Taffy Brodesser-Akner's novel of the same title. Eisenberg is the titular Fleishman, a recently divorced single dad who is diving into dating apps and finding a surprising amount of success, especially when compared to his more youthful, in real life experiences. Caplan is Libby, Fleishman's longtime friend who is now a stay-at-home mother. The two lost touch during Fleishman's marriage but reconnected just before the start of events in the book. Another important player in the story, though, is Fleishman's ex-wife, whose casting has yet to be announced, who disappears, which sets Fleishman on a path to reexamine their relationship while also trying to figure out what happened to her.
Gaslit (Starz)
The drama promised to play out onscreen of this modern take on the Watergate scandal (based on the first season of the "Slow Burn" podcast) is one thing, but the drama behind the scenes has people paying close attention to the title too. It was announced with an A-list cast, including Julia Roberts, Sean Penn and Armie Hammer — but Hammer's role ended up getting recast. And then, in July, Penn took a stand for the COVID-19 vaccine, saying he would only return to the set if the whole cast and crew were vaccinated. (He ended up going back to work.) Penn plays John Mitchell, Nixon's most-trusted advisor and best friend, while Roberts plays John's wife Martha Mitchell, a socialite who was one of the first to publicly sound the alarm on Nixon's involvement in Watergate. The show centers Martha as the protagonist, but it will also explore other so-called "forgotten characters" of the events, played by an amazing ensemble cast that also include Betty Gilpin, Shea Whigham, Allison Tolman, Chris Messina and Hamish Linklater, to name a few.
The Gilded Age (HBO)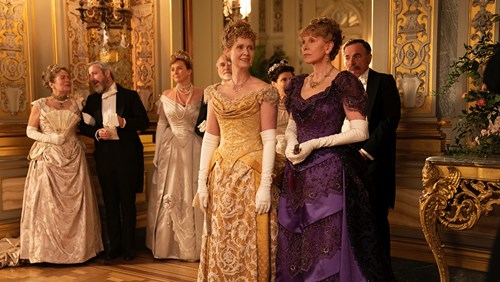 Julian Fellowes' latest sprawling historical ensemble drama is set in 1882 and centers on a young woman who moves from Pennsylvania to stay with her old money aunts in New York City after the death of her father. There she gets caught up a class battle involving nouveau riche neighbors, while also befriending a Black aspiring writer that works for her imperious aunt. The show, which was originally set up at NBC, had its production halted amid the COVID-19 pandemic. The extra time between its original announcement and eventual release has only made it more intriguing to viewers, in great part because of its stellar cast, which includes Christine Baranski, Cynthia Nixon, Carrie Coon, Denée Benton and Louisa Jacobson in addition to Audra McDonald, Katie Finneran, Kelli O'Hara, Michael Cerveris and Morgan Spector.
Guillermo Del Toro's Cabinet of Curiosities (Netflix)
Episodic anthologies are few and far between, but they are some of the most creatively exciting series television currently has to offer because they take viewers into wholly new worlds in each installment. Coming from the curation of filmmaker Guillermo del Toro, those stories are bound to be boundary-pushing and genre-redefining, even if they all center on or near horror. This series is expected to play with traditional ideas of horror by mixing in magic and gothic influences, among others, for eight original stories (two from del Toro himself).
Halo (Paramount Plus)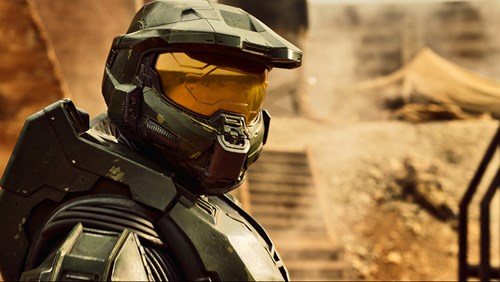 It's been a long road for video game adaptation "Halo," which was originally set up at Showtime but moved to Paramount Plus and then lost one of its showrunners (Kyle Killen) ahead of production. But life, war and TV must go on, and the live-action take on the 343 Industries (which produces) and Xbox franchise is currently set to premiere in 2022. Starring Pablo Schreiber as protagonist Master Chief, the 10-episode first season will focus on the 26th-century war between the United Nations Space Command and the alien covenant. In addition to 343, the show hails from Amblin Television, which means Steven Spielberg, Darryl Frank and Justin Falvey are among the executive producers.
House of the Dragon (HBO)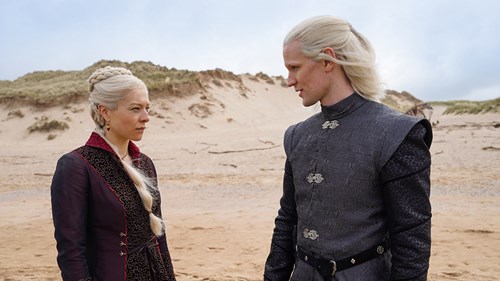 Rather than capitalizing on the success of "Game of Thrones" with a sequel that spins off one of the characters that remained alive at the end of the original epic's eight-season run, HBO is first continuing the franchise with a prequel series. Based on George R.R. Martin's "Fire & Blood," this show is set a few hundred years before the events of "GOT," following the Targaryen Civil War that became known as the dance of the dragons. The first season consists of 10 episodes, and HBO execs have been seeing footage come in for months now, so while the show may not be right around the corner, its arrival is certainly getting closer.
How I Met Your Father (Hulu)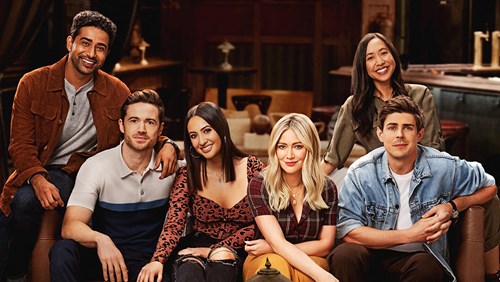 With how long "How I Met Your Mother" went on, it's almost surprising it took so long to do a followup series centered on a female perspective. Admittedly, this streaming version from Isaac Aptaker and Elizabeth Berger is not the first attempt. But it is the one that is getting people talking because at the center of it is Hilary Duff, hot off a seven-season run on "Younger" and continuing down the road of adult single-camera comedy fare. Duff's character Sophie is now the central figure and narrator, telling her son the story of how she met his father (exactly as the title implies). The story begins in 2021 as Sophie and her friends are figuring out who they are and what they want out of life, while also navigating the limitless dating options that come from apps.
Inventing Anna (Netflix)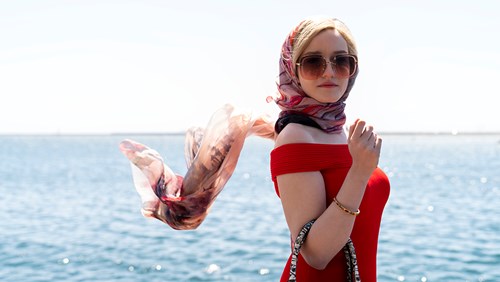 Created and executive produced by Shonda Rhimes, this limited series launching in February is inspired by the New York Magazine article, "How Anna Delvey Tricked New York's Party People" written by Jessica Pressler. It stars "Ozark's" Julia Garner as the titular Anna, a Russian-born fraudster who created the fictitious identity of Delvey, pretending to be a wealthy German heiress, and Anna Chlumsky, who plays the journalist looking into Anna's case. The two characters develop a love-hate bond as Anna navigates New York's social scene to make friends and steal their money, while Vivian investigates whether Anna is just a con woman or something more.
The Kardashians-Jenners (Hulu)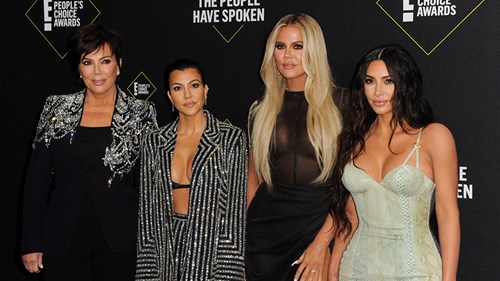 After the Kardashian and Jenner families left the E! network, they signed a multi-year deal with Disney and began working on a new reality show that would keep viewers glimpsing their glamorous lives. Admittedly, without any footage or details yet, it's hard to fathom what new gems may pop up on this show that haven't already been splashed across social media. But given how high profile just about each one of them continues to be, from pregnancies to controversies to Kim Kardashian hosting "Saturday Night Live," they won't have to go deep for people to tune in.
Krapopolis (Fox)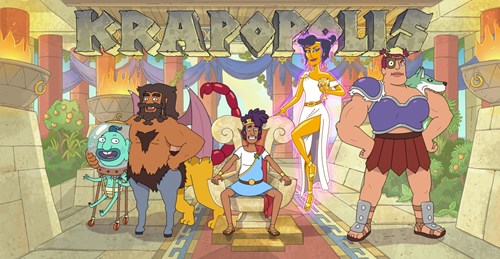 An animated comedy from Dan Harmon already has the audience's attention. (Just look at the continued success of "Rick and Morty" on Adult Swim.) An animated comedy from Dan Harmon with voice actors that include "Ted Lasso's" Hannah Waddingham and "What We Do in the Shadows's" Matt Berry has even more eyes on it. But the first animated comedy to be curated entirely on the Blockchain puts it in a completely different conversation. Fox has been dabbling in NFTs with such series as "The Masked Singer," but this is a much larger commitment, with the company launching a dedicated marketplace for this show. Fans will be able to buy exclusive digital items from one-of-a-kind character and background art to GIFs to tokens for special social experiences. The show itself is set in ancient Greece and follows a group of flawed humans, gods and monsters trying to run one of the world's first cities.
Law & Order (NBC)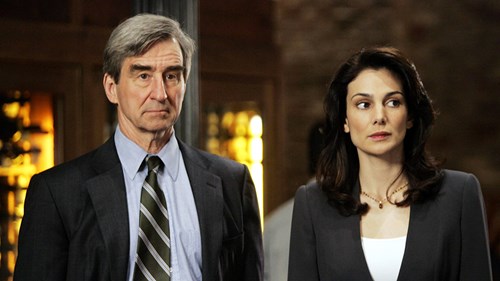 The power of Dick Wolf means that even when Mariska Hargitay is still going strong on "Law & Order: SVU" and Chris Meloni is making a franchise comeback on "Law & Order: Organized Crime," there is still an appetite for more. It was a huge shock when NBC axed the original after a 20-season run in 2010, but the revival will allow for some unfinished business to get worked out, as Anthony Anderson is reprising his detective role, at least for the first new season. He will be joined by Hugh Dancy, representing the other side of the title as an assistant district attorney.
A League of Their Own (Amazon)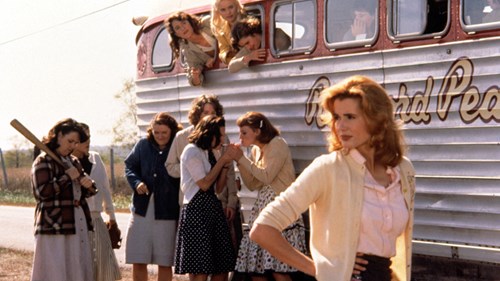 Thirty years after Penny Marshall's baseball film hit theaters, a streaming version of the story will arrive. Inspired by the real-life All-American Girls Professional Baseball League, the hourlong series version of "A League of Their Own" is introducing new characters but endeavoring to deliver the same spirit from the classic film. These women will have to carve an original path on the field as they navigate complex relationships and racial issues.
Lord of the Rings (Amazon)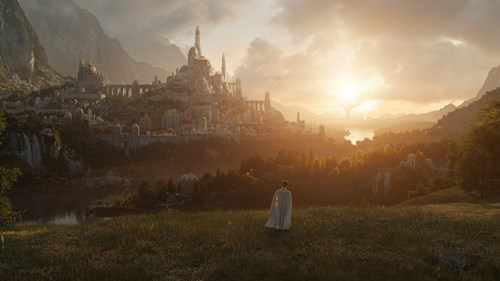 The epic and expensive streaming prequel to J.R.R. Tolkien's titular novel franchise will premiere Sept. 2. Set during the so-called Second Age, which is thousands of years prior to the events of both the books and "The Hobbit," the drama series follows an ensemble cast of characters who have to confront the long-feared re-emergence of evil to Middle-earth. That ensemble features Cynthia Addai-Robinson, Robert Aramayo, Owain Arthur, Maxim Baldry, Nazanin Boniadi, Morfydd Clark, Ismael Cruz Córdova, Charles Edwards, Trystan Gravelle, Sir Lenny Henry, Ema Horvath, Markella Kavenagh, Joseph Mawle, Tyroe Muhafidin, Sophia Nomvete, Lloyd Owen, Megan Richards, Dylan Smith, Charlie Vickers, Leon Wadham, Benjamin Walker, Daniel Weyman and Sara Zwangobani.
Monarch (Fox)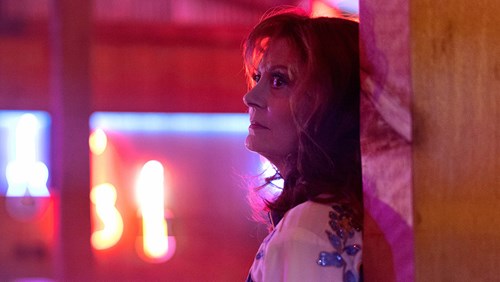 Television fans missing "Nashville" are hoping to get their country music-family drama fix with "Monarch," an upcoming hourlong centering on the Romans, who are the fictional "first family" of country music. While they are talented, the foundation of their success is a lie — which, if anyone found out, could ruin them since their image is based on honesty. Of course they will be challenged with rivalries, inter-family fighting and other relationship issues, but along the way they will also continue to make original music, which the show will likely release as singles.
Monster (Netflix)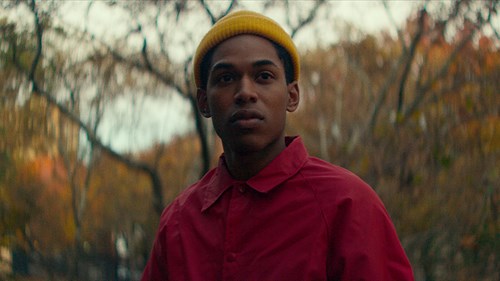 Emmy winner Evan Peters steps into yet another psychologically complex role — serial killer Jeffrey Dahmer — in Ryan Murphy and Ian Brennan's limited series. In this story, Dahmer's story is told through the eyes of his victims and supposedly won't shy away from looking at the white privilege that allowed him to escalate criminally. (Dahmer was apprehended by the police multiple times and even charged with such crimes as lewd and lascivious behavior but let go with fines or probation. He went on to murder 17 individuals.)
Moon Knight (Disney Plus)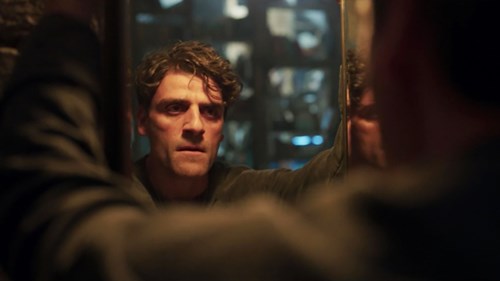 Oscar Isaac stars as an elite soldier and mercenary named Marc Spector who lives with dissociative identity disorder, bringing mental health awareness smack in the center of the story. These identities inside Marc are thrust into a war of the gods as he becomes the embodiment of Khonshu, the Egyptian god of the moon. The series is said to be a "globetrotting action-adventure" one told in multiple timelines: both modern and ancient Egypt.
Ms. Marvel (Disney Plus)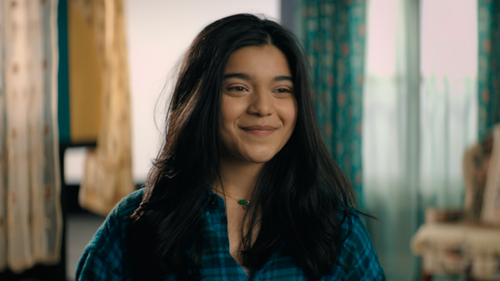 Iman Vellani stars as Marvel's first Muslim lead character in the role of Kamala Kahn in "Ms. Marvel." Kamala is a 16-year-old Pakistani-American teenager who loves superheroes (and writing fan fiction about them) and ends up becoming one herself. Kamala's powers include having the ability to change both her shape and size, which comes with added strength as she grows. The six-episode series centers on Kamala understanding who she is and trying to make the world a better place.
Naomi (The CW)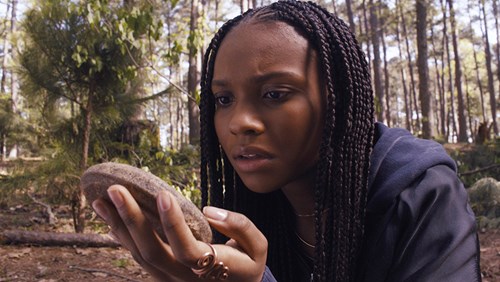 The CW's latest DC Comics superhero drama is set to launch Jan. 11 with newcomer Kaci Wallfall in the titular role and powerhouse Ava DuVernay executive producing. This superhero origin story has a meta nature, as Naomi is a teenager who loves comic books (and a very specific DC hero who happens to have his own show on the network too). She, of course, has a mysterious past and dormant abilities, both of which begin to come to light in the premiere episode.
Obi-Wan Kenobi (Disney Plus)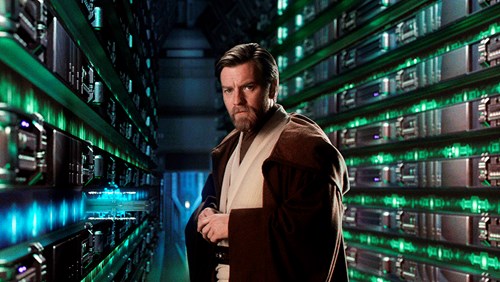 Not a lot is known about this new "Star Wars" universe-set series other than the fact that it takes place a decade after the events of "Star Wars: Revenge of the Sith" and features the returns of Ewan McGregor as the titular Kenobi and Hayden Christensen as Darth Vader. That was more than enough to get the internet abuzz, and the expansion of the cast (although many of their roles are still under wraps) has only caused the excitement to grow. Joel Edgerton and Bonnie Piesse, for example, are likely reprising their respective roles as Luke Skywalker's uncle and aunt, which has led to speculation that Luke himself will appear in the show too.
The Old Man (FX)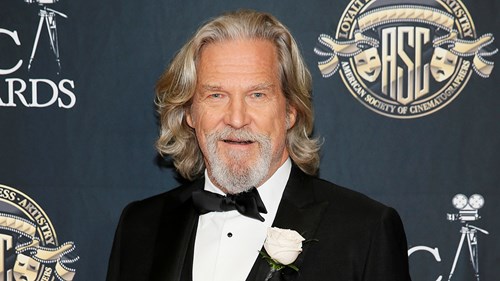 The drama based on the novel of the same title by Thomas Perry marks Jeff Bridges' return to television after five decades, as well as his return to acting after being diagnosed with lymphoma. The latter is why the show, originally thought to premiere in 2021, is coming in 2022. It centers on a former CIA agent (Bridges) who now lives off the grid and is threatened by an assassin (Gbenga Akinnagbe). This threat forces him to reconcile his past. It also stars John Lithgow, Amy Brenneman and Alia Shawkat, among others.
One Perfect Shot (HBO Max)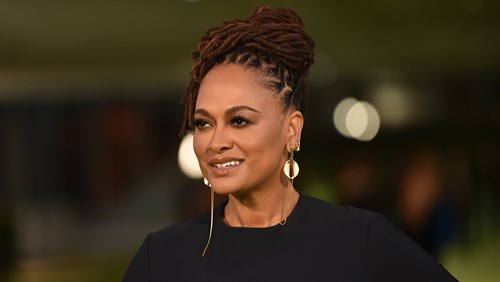 Show based on Twitter accounts have been historically hit or miss but when such a concept is combined with the docu prowess of Ava DuVernay ("13th"), the result is something highly talked about. DuVernay and her ARRAY Filmworks team are behind "One Perfect Shot," an upcoming docuseries that allows directors to pull back the curtain on the most iconic shots in moviemaking history by walking through the scene in 360-degree moments and talking through the challenges they faced while working on these shots. In addition to offering a behind-the-scenes look at their own work, these directors will also dissect the work of their inspirations.
Outlaw: The Saga of Afeni and Tupac Shakur (FX)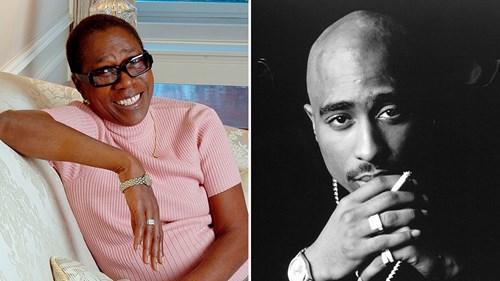 Over five parts, this docuseries will examine the relationship between late rapper Tupac Shakur and his mother, activist Afeni Shakur. From director Allen Hughes, the series will feature interviews from "those who knew them best," the network promises, to dive deeper into them individually, as well as their bond. While Tupac immortalized their relationship in the 1995 song "Dear Mama," Afeni Shakur was known separately for her section leadership in the Black Panther Party and as an author.
Pam & Tommy (Hulu)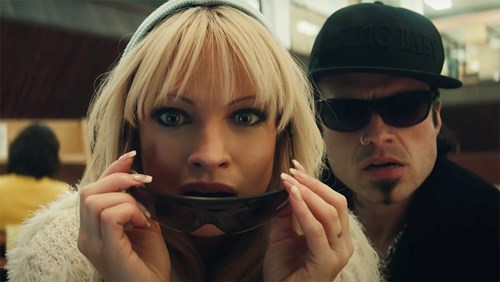 Infamous celebrity couple Pamela Anderson and Tommy Lee get the comedic biopic treatment in the upcoming limited series named for them. Starring Lily James and Sebastian Stan, the series centers on the release of Anderson and Lee's sex tape, which was the first viral video in history. Neither real-life person is involved in the series, so saying that the show will get to the bottom of what really went on between them or with that tape should be taken with a grain of salt, but it is one piece of pop culture history ripe for exploring.
Peacemaker (HBO Max)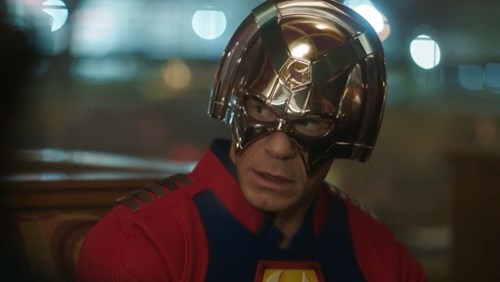 John Cena is bringing his titular Peacemaker front and center in a new series beginning Jan. 13. Cena reprises the role, which he debuted in 2021's "Suicide Squad" and reunites with writer-director James Gunn in the process. At the end of that film, Peacemaker (née Christopher Schmidt) was left in a precarious position, but in the series he suits back up and reconnects with both his bald eagle, Eagley, and Amanda Waller's team (played by Steve Agee, Danielle Brooks, Jennifer Holland and Chukwudi Iwuji). You may come for answers about what happened to Peacemaker but you will stay for watching the opening credit sequence on a loop.
Resident Evil (Netflix)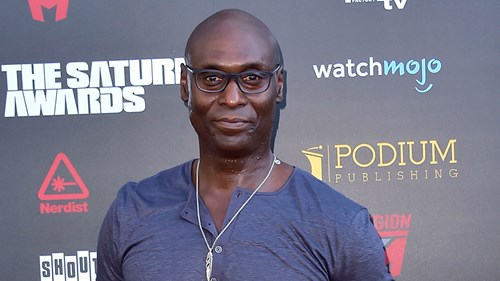 From "Supernatural" showrunner Andrew Dabb comes a new look at a legendary video game franchise. This version is live-action and set almost three decades after the discovery of the T-virus when an outbreak reveals the Umbrella Corporation's dark secrets. It stars Lance Reddick as Albert Wesker; he is the first person of color to play that role in the history of the franchise.
The Sandman (Netflix)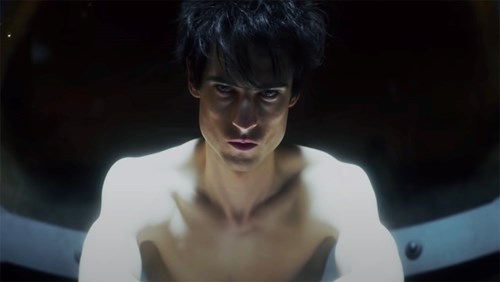 The worlds Neil Gaiman creates on the page are always complex and rich, with ample opportunity for visually-stunning imagery. That is what is expected from "The Sandman," a live-action adaptation of his DC Comics series that was first published more than three decades ago. The show follows Morpheus aka Drem (Tom Sturridge) after he has escaped 105 years of imprisonment on Earth. (He was mistakenly captured by an occultist who was after Death, played by Kirby Howell-Baptiste, instead.) Now, Dream emerges in an unfamiliar world and sets out to reclaim the totems that give him his power in order to rebuild the Dreaming world.
She-Hulk (Disney Plus)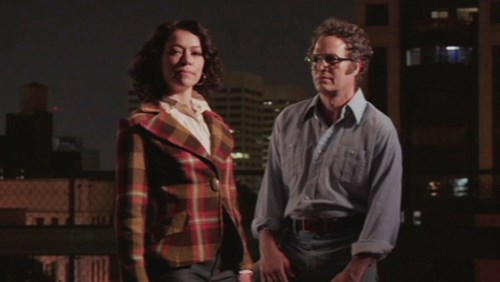 Marvel's slate just continues to grow, this time bringing Tatiana Maslany back to TV in the role of Jennifer Walters, who is a lawyer specializing in superhuman cases. She is also the cousin of Bruce Banner aka the Hulk. Jennifer gets a blood transfusion from her cousin and ends up getting his powers transferred, too. However, she is said not to lose most of her original personality or emotional control, even when "hulking out." The Hulk (played by Mark Ruffalo) is promised to appear in the series, along with the Abomination (Tim Roth).
The Shining Girls (Apple TV Plus)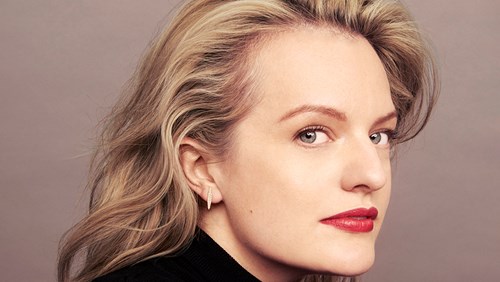 Lauren Beukes' 2013 novel is the latest adaptation that Elisabeth Moss is stepping into, not only as an actor, but also as a director. Moss will play Kirby, a reporter who survived a brutal assault and begins hunting down her attacker. Book readers know that attacker is a time-traveler, which leads Kirby to learn about the metaphysical. While the streamer has been vague when describing its adaptation — including only calling Jamie Bell's character Harper "a mysterious loner with a surprising connection to Kirby," it has confirmed it, too, is a metaphysical thriller, so major plot changes are not expected. Although the title comes with an otherworldly aspect, its tale of a man stalking women who "shine with potential" could not be more poignant for our world, at any time, in any place.
Star Trek: Strange New Worlds (Paramount Plus)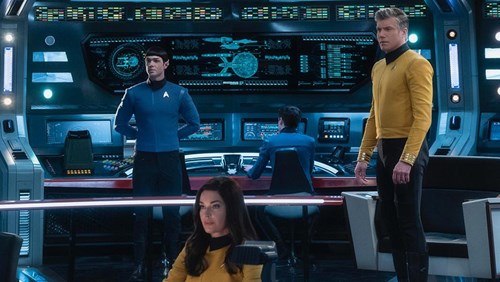 There truly are no limits to the universe — especially not the "Star Trek" universe. The latest in the franchise, subtitled, "Strange New Worlds," will explore the years that Captain Christopher Pike (Anson Mount) was at the helm of the U.S.S. Enterprise. (He was the the captain before Kirk came in.) Pike is flanked by first officer Number One (Rebecca Romijn) and Science Officer Spock (Ethan Peck) in the series, and their adventures will supposedly bring the "Star Trek" storytelling back to its roots of being more episodic-based than the arcs of recent streaming dramas "Discovery" and "Picard."
The Summer I Turned Pretty (Amazon)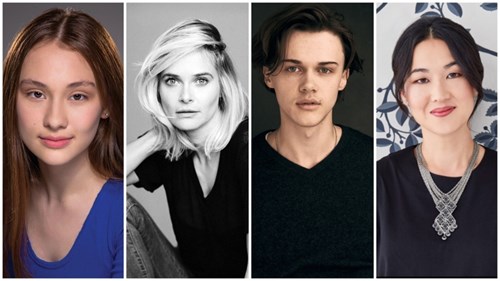 Netflix's adaptation of author Jenny Han's "To All the Boys I've Loved Before" book series was a smash hit, and now another streamer is hoping to have such success. This time around, the adaptation is an earlier work of Han's (the first in her "The Summer I Turned Pretty" series was released in 2009) and the author is also much more heavily involved in turning her story into something for the screen. Han wrote the pilot and serves as co-showrunner, updating her story to be sent in present-day. It follows a love triangle between a young girl (Lola Tung) and brothers Conrad (Christopher Briney) and Jeremiah (Gavin Casalegno), as well as changing relationships between mothers and their children.
That '90s Show (Netflix)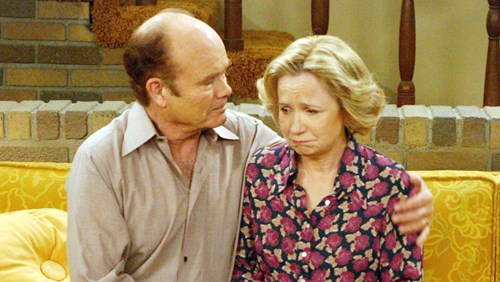 Although little is currently known about "That '90s Show" beyond the fact that it is the next continuation in the "That '70s Show" and "That '80s Show" franchise, it has fans buzzing nonetheless. After all, the 1990s was a decade filled with things that are so hot right now — from "Saved by the Bell" and "Friends" to hair scrunchies. A love of nostalgia is strong among TV fans, and the fact that original series stars Kurtwood Smith and Debra Jo Rupp (who also guest starred on "Friends") will return in their respective roles of Red and Kitty Forman adds an extra boost. Their characters in the new series will take in their granddaughter for the summer of 1995, promising a lot of new relationship dynamics and punchlines.
Wednesday (Netflix)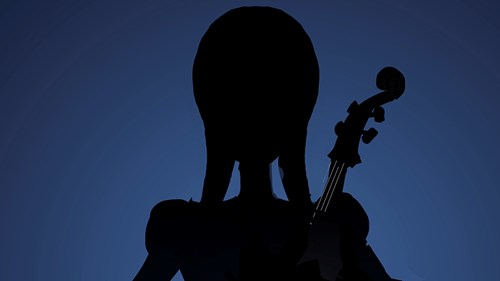 The creepy, kooky, mysterious and spooky world of "The Addams Family" is being seen a bit more through a female lens than in the past in this upcoming series that follows the 16-year-old daughter in the family, Enrolled in Nevermore Academy, the titular Wednesday (Jenna Ortega) has to juggle mastering her psychic ability with stopping a monsterous killing spree terrorizing the local town and solving a 25-year-old murder mystery. Oh yeah, and she still has regular teenage stuff to worry about too, like relationships.
Willow (Disney Plus)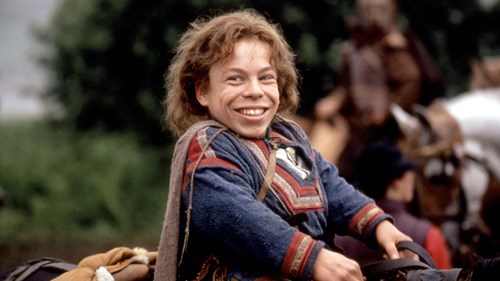 Warwick Davis, star of the 1988 film "Willow," reprises his role more than three decades later in this sequel series. He isn't the only one from the original team to be aboard: Ron Howard and George Lucas executive produce, for example, and Bob Doleman, the screenwriter of the film, is a consulting producer. The show will introduce a whole new slew of characters to the magical realm of the show, expanding the story not to be a throwback but a "lean forward," the team previously said. The supporting cast includes Ruby Cruz, Erin Kellyman, Ellie Bamber, Tony Revolori, Amar Chadha Patel and Dempsey Bryk.
Winning Time (HBO)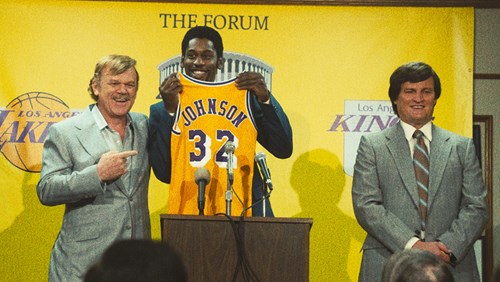 Sports fans have been buzzing about HBO's series about the 1980s Los Angeles Lakers dynasty for months, but so too have TV fans, in great part because of the amazing auspices that have been lined up for the show. Based on Jeff Pearlman's book, "Showtime: Magic, Kareem, Riley, and the Los Angeles Lakers Dynasty of the 1980s," it comes from showrunner Max Borenstein and executive producer/pilot director Adam McKay, among others. The cast is huge, with such heavyweights as John C. Reilly, Michael Chiklis, Sally Field, Adrien Brody, Gillian Jacobs, LisaGay Hamilton and Tracy Letts alongside newer-comers but breakouts including Quincy Isaiah, Rachel Hilson and Solomon Hughes.
The Witcher: Blood Origin (Netflix)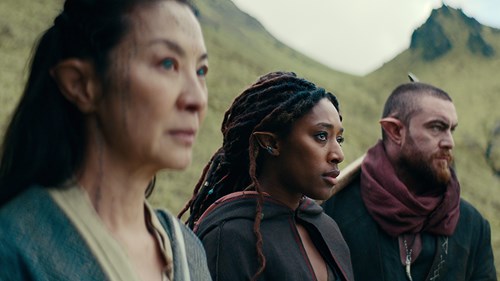 Another prequel series (because those are so hot right now!), "Blood Origin" will be set more than 1,000 years before the world and time of its flagship drama, this time telling the story of the creation of the first Witcher. The elven world of this show also features events that lead to the conjunction of the spheres, which is what merged the worlds of monsters, men and elves.
Women of the Movement (ABC)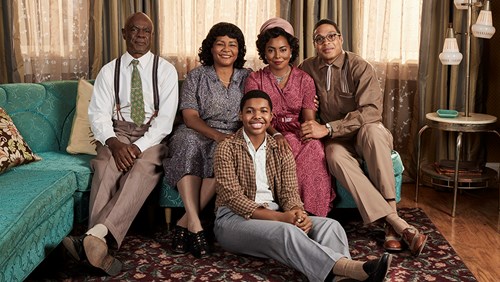 Limited series on broadcast television are rare these days, but ABC is getting in the game with the anthology "Women of the Movement," the first season of which follows the real-life Mamie Till-Mobley (Adrienne Warren), who devoted her life to seeking justice for her son, Emmett Till, who was murdered in 1955 after being accused of flirting with and offending a white woman. The season is inspired by the books "Emmett Till: The Murder That Shocked the World and Propelled the Civil Rights Movement" by Devery S. Anderson and "Death of Innocence: The Story of the Hate Crime that Changed America" by Mamie Till-Mobley and Christopher Benson. Subsequent seasons, should the show be renewed, are said to center on other prominent women in the Civil Rights Movement.
Bel-Air: Production Designer - Corey Kaplan
The First Lady: Producer - Pavlina Hatoupis
                      2nd Unit Director of Photography - Alex Nepomniaschy, ASC
Gaslit: 2nd Unit Director / VFX Supervisor - Chad Peter

House of Dragons: Director of Photography - Catherine Goldschmidt

How I Met Your Father: Editor - Sue Federman, ACE
Inventing Anna: Director of Photography - Tim Norman
                        Costume Designer - Lyn Paolo 
A League Of Their Own: Production Designer - Victoria Paul
Monarch: Costume Designer - Rachel Sage Kunin
               Editor - Chetin Chabuk
Moon Knight: Producer - Tommy Turtle
Naomi: Costume Designer - Kairo Courts
            Editor - Gina Hirsch
The Old Man: Director of Photography - Sean Porter & Armando Salas, ASC
                    Editor - Amy Fleming, Scott Turner, & John Valerio, ACE
She-Hulk: Additional Costume Designer - Lindsey Kear
Star Trek: Strange New Worlds: Costume Designer - Gersha Phillips
Wednesday: Underwater Photography - Ian Seabrook
Winning Time: Supervising Art Director - Sarah Pott
                      Stunt Coordinator - Wade Allen
Women Of The Movement: Editor - Terilyn A. Shropshire, ACE