by Ann-Christine Diaz, Ad Age
Campaign debuting in time for LGBTQ+ History Month also includes limited-edition packs of multi-colored cookies
Oreo has long been a vocal supporter of LGBTQ+ rights—you might recall the buzz it made in 2012 with its simple social post featuring the cookie with a rainbow stack of creme. Now, in time for LGBTQ+ History Month, the brand is partnering with PFLAG National on this touching film meant to highlight the crucial role parents play in fostering acceptance in the community.
Oreo and the agency worked to ensure diversity went into every aspect of the production. The actors playing Jo and Amy are a real-life couple. Cole Webley directed the film out of Sanctuary, and transgender cinematographer Bianca Cline served as DP. 
The new film builds on Oreo and PFLAG's "Proud Parent" platform, which highlights the importance of family support when it comes to fostering LGBTQ+ acceptance. The effort also includes digital billboards celebrating proud moms and dads of LGBTQ+ individuals. 
As part of the effort, Oreo and PFLAG have created limited-edition #ProudParent Oreo packs, featuring cookies with a spectrum of creme colors. Starting today, 10,000 packs of the cookies will be given away to fans who share a photo of what allyship means to them on Twitter or Instagram. They must be following @Oreo and use the hashtags #ProudParent and #Giveway.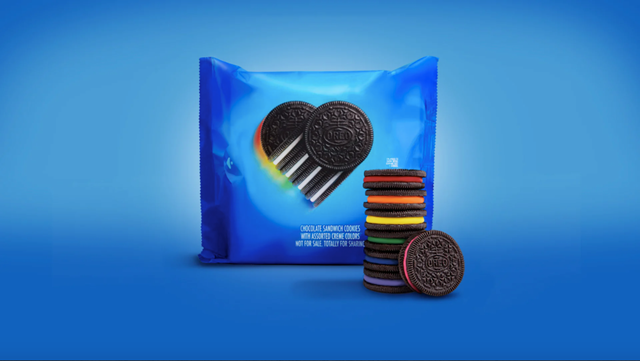 Director of Photography: Bianca Cline