GREY GOOSE® ESSENCES COCKTAILS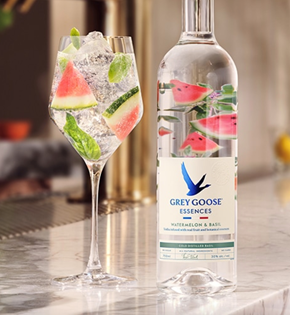 Watermelon & Basil Fizz
Cold-pressed watermelon meets basil and lime for a vodka seltzer that's easy, yet elegant.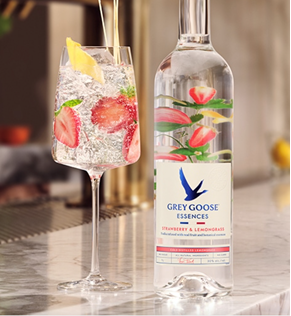 Strawberry & Lemongrass Fizz
The taste of sweet strawberry meets lemongrass and soda for an effortlessly elegant cocktail.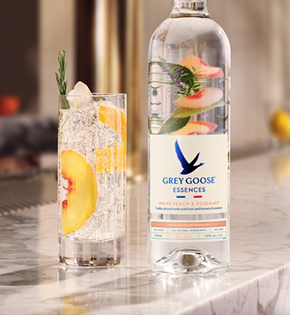 White Peach & Rosemary Fizz
Delicate peach notes meet bubbly soda for an exuberant cocktail worthy of a cheers.