by Jazz Tangcay, Variety
Costume designer Lauren Shapiro has been nominated for her work on "The Late Late Show with James Corden" for two years in a row by the Costume Designer Guild Awards in the Variety, Reality or Live Television category.
As the show returns to in-studio filming with audiences, Shapiro says their collaboration has "really hit our stride because I feel like James has a definite defined look."
Shapiro points out how Corden's look has amped up, as the host sports sharp designer tailoring each night.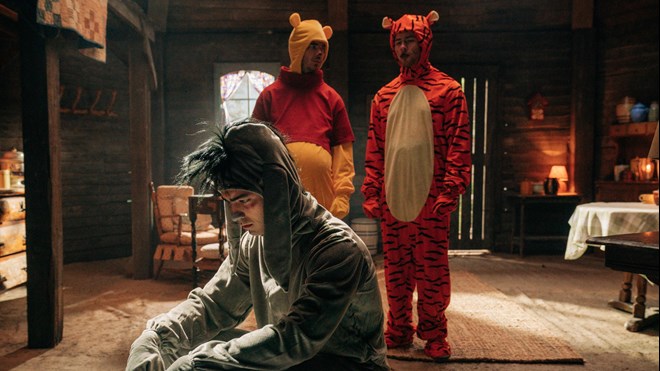 As Corden brings the comedy, he brings the stars. Earlier this season, he brought the Jonas Brothers to mock origin stories. One sketch featured the trio starring in a Disney film about the Italian chef who fed spaghetti to the dogs in "Lady and the Tramp."  Another one had Joe Jonas as Eeyore the drug smuggling mule. 
Shapiro dresses the band members to match their individual personalities. Guillermo Brown, she says, is "super fun and adventurous with style." In contrast, Tim Young she describes as someone who "has a Western thing going on. We'll add a hat, and he brings in his own accessories."