by Melody Chiu, People
"I love being part of anything that is playful and has really good messages to share with the world," the singer tells PEOPLE about her partnership with the iconic franchise
Pika, pika!
After a life-changing 2020, Katy Perry is gearing up for another big year — and the superstar's newest project is one very close to her heart.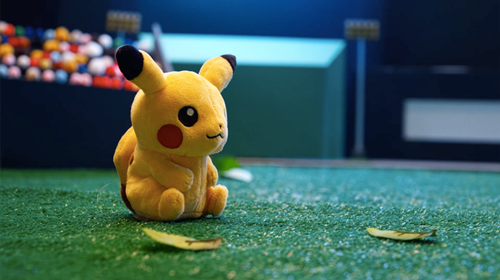 In honor of Pokémon's landmark 25th anniversary, the "Not the End of the World" singer, 36, is teaming up with the iconic franchise on a new music program with Universal Music Group.
While details are still under wraps, P25 Music will feature surprise global activations throughout the year.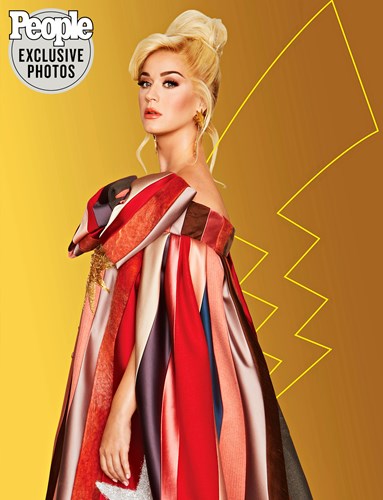 "I love being a part of anything that is playful and is good storytelling and has really good messages to share with the world," Perry tells PEOPLE exclusively. "Now having a child myself, I understand that it's so important to play. This is a continued extension of who I am."
In 2019, the entertainer — who gave birth to her daughter, Daisy, in late August — visited The Pokémon Café during a trip to Japan, and the experience was "amazing," she recalls.
"I was pregnant when I was there actually, little did I know!" says Perry with a laugh. "It was amazing. It brought up all these wonderful childhood memories. I've been going to Japan since I was 17 every year and have always really loved everything that's been created there."
Growing up, Perry says she always related most to Pikachu. "I'm really attached to the hero. I know there are others in the game, but I just found Pikachu to be really cute," she says.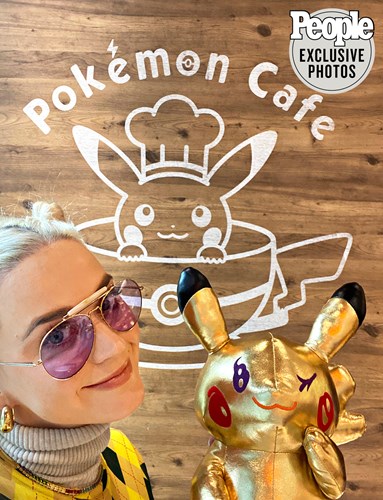 "I understand the story of Pikachu. On the surface, you might just think I'm just cute, have a couple of cute songs," she adds. "But if you dig deeper, you'll realize 'Chained to the Rhythm' is not just a fun little song!"
Through her new partnership, the American Idol judge hopes to give children, and even adults, something hopeful to look forward to in 2021.
"In this moment of unknown, there are dependable places and characters and institutions and people, and I hope I can be one of them," says Perry. "That's what I hope for in my personal self, and even in my involvement with this collab."
For more on Katy Perry's new partnership and how she's finding balance as a working mom, pick up the latest issue of PEOPLE, on newsstands Friday.
Director and Director of Photography: Eric Ulbrich