Jordan Peele (Get Out and Us), who co-wrote the script with Win Rosenfeld and DaCosta, is producing the new Candyman. It takes place ten years after the events of the original film from 1992, and returns to the location of the Cabrini Green housing project in Chicago, Illinois, which is now gentrified. The story centers around Anthony McCoy (Yahya Abdul-Mateen II), who, while looking for a way to maintain his art career, discovers the Candyman legend and begins to uncover its secrets. These secrets, as DaCosta has hinted on Twitter, make Candyman part of a larger historical narrative about race, violence, and hate.
The original Candyman is based upon a Clive Barker story called "The Forbidden" that is set in England and deals with the British class system. However, after Barker licensed the rights to director Bernard Rose, it was changed to focus instead on race and social class in inner-city Chicago. This change made Candyman one of the few horror movies to tackle racial issues, which is no doubt what drew Peele, DaCosta, and others to the reboot project. The new Candyman is a chance to tell a story with a message about racial inequality and violence toward Black people within the framework of a well-known and well-respected horror movie, which in the current social climate, is more important than ever.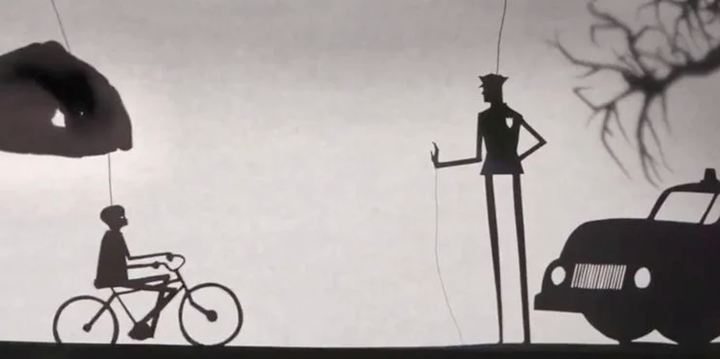 What Makes Candyman The Most Important Movie Of 2020
Candyman may just be the most important horror movie in 2020. On top of boasting an excellent cast and horror movie heavyweight Jordan Peele behind it, Candyman is likely to be a well-made film. What's more, DaCosta has described it as being "at the intersection of white violence and Black pain", which sounds like the new film will focus more heavily on racial issues, especially between Black people and white people. While the original film touches on these issues, it does so in an understated way, with Candyman's story - in which he is killed by a mob for having a child with a white woman - relegated to the background. It sounds as if the new Candyman will dive deeper into the legend's story in order to highlight a violent history of oppression and racism in the United States.
A recent short film, released as a teaser for Candyman, features several true stories about Black people being unjustly killed, including George Stinney Jr., who was wrongfully convicted of murdering two white girls and then killed via the electric chair in 1944. These stories are paralleled next to the Candyman legend, implying a systemic pattern of white violence against Black people and the pain it causes. Candyman's story, despite being fictional, is only one in a chain of true events throughout history that continues today with cases such as George Floyd, Michael Brown, and Ahmaud Arbery.
Fortunately, the horror genre has always been a good place to explore subversive social issues, such as intimate partner violence, as was seen earlier this year in Leigh Whannell's reboot of The Invisible Man. Similarly, Candyman will take a hard look at a systemic social issue in the United States with an important message about racial inequality. Candyman, as DaCosta puts it, becomes an "unwilling martyr". Nevertheless, these martyrs, fictional or otherwise, can become symbols that help to bring awareness to the issue and to drive change. Candyman, as the most important horror movie of 2020, becomes a greater part of the ongoing conversation.
Director of Photography: John Guleserian