by Angelica Jade Bastién, Jen Chaney, Kathryn VanArendonk and Matt Zoller Seitz; Vulture
These aren't just very good TV shows. These were our escapes from despair.
Any time we watch a television show, we seek to be transported to another place. That was especially true in 2020, a year in which we were forced to spend large periods of time isolated and indoors, where our televisions, mobile devices, and streaming-service subscriptions became some of our closest companions. Many of us didn't merely crave entertainment from our television experiences; we wanted portals that could pluck us out of the confines of a COVID world and put us in normal-time settings, where we could hang out with characters still able to engage, mask-free, with family members, friends, classmates, colleagues, lovers, and even enemies. The best and safest way to travel in 2020 wasn't by plane, car, or train. It was by logging into Netflix or HBO Max.
These lists of the ten best shows of 2020, then, are more than a rundown of personal favorites, or the programs made with the highest level of quality craftsmanship, although that's certainly a big part of it. These lists — as selected by Vulture critics Matt Zoller Seitz, Jen Chaney, Kathryn VanArendonk, and Angelica Jade Bastién — are also a reflection of the shows that allowed us to temporarily forget all the reasons to feel anxiety during this wretched year, and let us exist somewhere else for a few minutes or hours. These aren't just very good TV shows. These were our escapes from despair in 2020.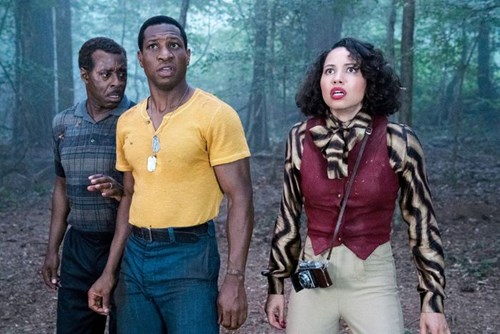 Matt Zoller Seitz's Top 10 Shows of 2020
10. Lovecraft Country (HBO)
Audacious to the end, this combination horror anthology and history lesson often felt like a politically aware, live-action answer to Scooby-Doo. Set in the 1950s, it followed an intrepid group of working-class Black characters (played by Jurnee Smollett, Jonathan Majors, Michael K. Williams, and Courtney B. Vance) as they struggled to avoid or confront the beasts of racism, which could be literal as well as figurative. Even if you didn't love every episode, there was nothing else on TV that performed as many magic tricks as often.
9. Mrs. America (FX on Hulu)
This series from onetime Mad Men writer-producer Dahvi Waller spoke unpleasant political truths at a time that many viewers didn't want to hear them. It showed how right-wing figurehead Phyllis Schlafly (Cate Blanchett) derailed the Equal Rights Amendment by taking symbols that had been central to left-leaning feminism — like equality in marriage and in the workplace — and subverting them to benefit reactionaries, appealing to patriotic symbols, patriarchal values, and sentimentality.
8. Better Call Saul (AMC)
Five seasons in, this series has established its own quirky identity so firmly that it seems reductive to think of it as a Breaking Bad prequel. Its hard-boiled story lines and eyes-wide-open approach to ethical decay have become so bleak that Walter White might find them alarming. But the show can also be laugh-out-loud funny, even adorable at times, especially when Bob Odenkirk's Jimmy/Saul embarks on a new grift. The thoughtful score, imaginative soundtrack, and subtle sound design give insight into the characters that dialogue and performance alone can't provide.
7. City So Real (National Geographic)
Filmmaker Steve James (Hoop Dreams) brought his muscular lyricism to bear on his home city, Chicago, following citizens as they try to survive recent historical crises, including the mayoral election of 2019, the unrest following the murder of George Floyd, the COVID-19 pandemic, and pervasive civic corruption.
6. The Mandalorian (Disney+)
Part Western and part crime thriller, this space adventure about a wandering Mandalorian bounty hunter (Pedro Pascal) is one of the best things ever released under the Star Wars banner and the only one since Genndy Tartakovsky's Clone Wars series from the early aughts to apply a fresh style to all the familiar elements. Acting under a mask and armor, Pascal anchors the series with his sheer physical authority. You sense what the character is feeling and thinking even though you never see his face.
5. What We Do in the Shadows (FX)
An improvement on the same-named source movie from 2014, which was already hilarious, this series from Jemaine Clement about squabbling, marginalized vampires in Staten Island is bloodsucker kin to The Office, reinvigorating the direct-address school of sitcom tomfoolery with deadpan performances, ace character acting, and genuinely touching moments.
4. How to With John Wilson (HBO)
It's rare to encounter a filmmaking sensibility that feels genuinely fresh, but that's what filmmaker John Wilson manages here. He writes with his camera, in the manner of an old-fashioned city-life reporter in the daily-newspaper days, musing on the mundane and eccentric moments he sees — usually in New York City — and finding the humanity in every person who passes in front of his lens.
3. I May Destroy You (HBO)
This series from Michaela Coel — about a writer named Arabella (Coel) trying to identify and punish the man who spiked her drink and raped her — dove into the heart of horror yet miraculously managed to be funny and light on its feet as it followed the heroine on her quest.
Director of Photography: Adam Gillham
2. The Good Lord Bird (Showtime)
This passion project from actor, co-creator, and co-writer Ethan Hawke about abolitionist John Brown (Hawke) nailed a tricky mix of tones out of the gate and never stepped wrong: It's simultaneously a black comedy, a study of mental illness, a meditation on mentorship, a down-and-dirty war series, and a historical epic about U.S. race relations. The series stayed rooted in its period even while allowing itself jaggedly modern touches (including modern and even contemporary Black music) that affirmed a connection between present and past struggles.
Executive Producer: Padraic McKinley
Producer: O'Shea Read
Editors: Sue Blainey, ACE and Christopher Nelson, ACE 
1. I'll Be Gone in the Dark (HBO)
No other 2020 series did as many things as superlatively well as this one. Director Liz Garbus's long-form adaptation of writer Michelle McNamara's posthumously published true-crime book charts McNamara's quest to find and punish the Golden State Killer — later identified as Joseph James DeAngelo — for a decades-long string of home invasions, sexual assaults, and murders. But the series also has a lot to say about the changing nature of crime and punishment over the last five decades, the effects of McNamara's obsessive search on her loved ones, and the difficulty of creating while battling depression. Most impressively, it found a way to capture savagery without re-creating it by focusing on the domestic spaces that the killer profaned and making shadows seem to glide unnaturally across crime scenes.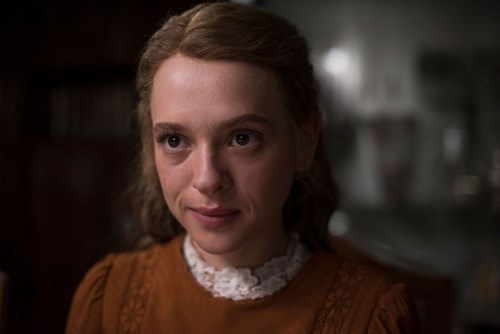 Jen Chaney's Top 10 Shows of 2020
10. Mrs. America (FX on Hulu)
Dahvi Waller's distillation of the 1970s ERA movement turns history into crackling episodic entertainment by focusing each installment on a different feminist icon, from Gloria Steinem (Rose Byrne) to Shirley Chisholm (Uzo Aduba) to Betty Friedan (Tracey Ullman). But the figure Mrs. America returns to most is Phyllis Schlafly (Cate Blanchett), the conservative activist who harnessed the energy of suburban stay-at-home moms (also: white supremacists) to make sure the Equal Rights Amendment was defeated. The show's portrayal of Schlafly, whose awfulness was on full display, led to some debate about whether she could have been examined with even more critical nuance. But the pleasures of Mrs. America — including its stellar performances, its on-point period production values, and its ability to make the past alive and relevant — were undeniable. This show is a pro-feminist reminder that pro-patriarchal, privileged politics, Schlafly's specialty, are still alive and thriving in 2020.
9. High Fidelity (Hulu)
"It's so badass for you to not only occupy but freaking own such a historically masculine space." That's a compliment directed at Rob, the Brooklyn record-shop owner in the television incarnation of High Fidelity, which started as a great novel by Nick Hornby and was previously adapted into a great movie. If this story has already been done well twice, why bother doing it again? Because this time Zoë Kravitz plays Rob, a Black woman equally bad at commitment and obsessed with pop music as the white, male Rob from the previous incarnations. This is a High Fidelity in which a historically masculine space is claimed by two Black women (Da'Vine Joy Randolph, as Cherise, filling the role of Jack Black's Barry in the movie) and a gay guy (Simon, played by David H. Holmes, taking over for Todd Louiso's Championship Vinyl employee Dick). Yes, this High Fidelity hit some familiar beats, but as the first season progressed, it became more apparent that the series was using the novel as a foundation on which to build an entirely new, deeper dissection of gender, pop-culture snobbery, and the power of song. The fact that it seemed like it was just finding its groove when Hulu canceled it only makes me feel more strongly that this High Fidelity is a special show that deserved, at the very least, a chance to play side two.
8. The Queen's Gambit (Netflix)
One of the most uplifting developments in the last quarter of 2020 has been watching so many people fall in love with this impeccably made series about … chess. Actually, to say The Queen's Gambit is about chess is as reductive as describing Friday Night Lights as a show about football. Really, the series is about a woman with a naturally strategic mind who tries to beat back her addictions while excelling at a game where nearly all of her adversaries are men.  The fact that chess whiz Beth Harmon is portrayed in her teen and adult years by the thoroughly compelling Anya Taylor-Joy is just one of the elements that takes The Queen's Gambit to another level. To click play on one of its episodes is to sign up to luxuriate in a whole other reality, which is precisely what we craved in 2020.
VFX Supervisor: John Mangia
7. Normal People (Hulu)
The first word this limited series brings to mind is intimate. An adaptation of Sally Rooney's novel largely co-scripted by Rooney and Alice Birch and co-directed by Lenny Abrahamson and Hettie Macdonald, Normal People traces the relationship between culturally clashed Irish lovers Marianne (Daisy Edgar-Jones) and Connell (Paul Mescal) as it evolves through their years in secondary school, college, and after. Edgar-Jones and Mescal have a palpable chemistry and their love scenes, presented in explicit but respectful detail, are vulnerable, steamy, and tender often in the same moment. All 12 of the episodes were made available at once on Hulu, which made it impossible to resist bingeing them one after another and live, if only for a weekend, in Marianne and Connell's world.
6. The Good Lord Bird (Showtime)
To make a limited series about a white man attempting to save Black people from slavery, and also inject it with a lot of dark humor, is risky. To then release that series in 2020, a year in which the horrors of systemic racism led to protests in the streets of many American cities? Well, that takes some real balls that had better be backed up by a carefully realized piece of work. The Good Lord Bird, based on James McBride's National Book Award–winning novel, is, thankfully, a carefully realized, confident series that, against all odds, nails a very tricky tone. Its portrait of abolitionist John Brown, a fictional Black boy named Onion who narrates this tale, and the raid of Harpers Ferry that Brown led with the aim of securing freedom for Black Americans is moving, thrilling, and improbably funny. The Good Lord Bird is also anchored by an absolutely ferocious, career-best performance by co-creator Ethan Hawke, who inhabits Brown with nothing less than 100 percent commitment.
Executive Producer: Padraic McKinley
Producer: O'Shea Read
Editors: Sue Blainey, ACE and Christopher Nelson, ACE 
5. PEN15 (Hulu)
Every episode of PEN15's second season, like the ones in its first, pulls off an amazing optical and psychological illusion by convincing us that Maya Erskine and Anna Konkle are actually middle schoolers. They are not. They are women in their early 30s, playing their preteen alter egos opposite other, actual preteen actors. But this fact gets forgotten in a matter of seconds because these two real-life BFFs are so supremely in tune with the insecurity and heartache of adolescence that they look right at home in a sea of lockers. That's even more true in the first half of its second season, which delves into more serious emotional territory without abandoning its cringe-provoking comedy. PEN15 does more than just show what it looks like to go through that quote, unquote, "awkward phase"; it makes it feel like we're in that phase all over again.
Costume Designer: Melissa Walker
4. BoJack Horseman (Netflix)
I have included BoJack Horseman on my list of top ten shows every single year since I joined the Vulture staff in 2016, so why stop now? But also why stop in the animated series's second half of its final season, which debuted in the first month of 2020 with the show's signature mix of Hollywood satire, social commentary, and straight-up silly explorations of its narcissistic hero (voice of Will Arnett) and the dogs, cats, women, and asexual boy-men in his immediate stratosphere. In its final eight episodes, particularly the last two, BoJack confronted the central question of human existence — what is the point of being alive? — in experimental, funny, and melancholy fashion, cementing its legacy as one of the most thoughtful and inventive animated series of all time.
3. I'll Be Gone in the Dark (HBO)
There are a lot of true-crime shows and plenty more to come in 2021. But I'll Be Gone in the Dark, based on the best-selling book by Michelle McNamara, is one of the absolute best in the genre. Simultaneously an attempt to uncover the identity of the Golden State Killer and to explore the factors that led to the premature death of McNamara, who died in her sleep in 2016, the series is also an interrogation of true crime itself and why so many of us, especially women, are obsessed with it. In other words, I'll Be Gone in the Dark is the rare TV show of its kind with a sense of self-awareness. As realized by executive producer and director Liz Garbus, it's also deeply moving, absorbing, and insidiously creepy. These six episodes seep into the brain and burrow under the skin in ways that are not easily shaken.
2. Unorthodox (Netflix)
On every level, Unorthodox is a transportive show. Culturally, it introduces its audience to a world that many are not familiar with: the ultra-Orthodox Jewish community in Brooklyn. Through its heroine, Esty (an astonishing Shira Haas), it also takes us on a journey outside the country to Berlin, the city to which Esty escapes after fleeing from her husband and a life she finds oppressive. One of the most remarkable things about this series is its nuanced treatment of conservative Judaism, which it critiques while also honoring some of the beauty in its traditions. The richness and immersive nature of Unorthodox is all the more astonishing considering that it unfolds in an economical four episodes. And given that it focuses on a woman seeking the freedom to live life on her own terms, it's incredibly refreshing that Unorthodox was created by a woman (Anna Winger), co-written by two women, (Winger and Alexa Karolinski), and directed by one as well (actress and filmmaker Maria Schrader). This series practiced what it preached.
1. I May Destroy You (HBO)
Michaela Coel's extremely personal portrait of Arabella, a writer who is drugged and raped in a bar but cannot remember her rapist's identity, would have been admirable simply because of the courage it took Coel to make it. (She was also raped under similar circumstances.) But what makes it extraordinary is the degree to which it is such a fully formed realization of Coel's vision and voice. There are moments of purposeful haziness in I May Destroy You that underline the lack of certainty that dominates Arabella's existence and is felt, in different contexts, in the experiences of her best friends, Terry (Weruche Opia) and Kwame (Paapa Essiedu), who have their own issues with sexual consent. The choose-your-own-adventure-esque finale taps even more directly into the idea that closure and clarity often remain elusive, leaving victims to figure out their own path toward peace. As heavy as all that subject matter may be, I May Destroy You contains moments of humor and positive friendship energy that have as much of a natural place in this confessional whodunit as the darkness. There was truly nothing else like it on television.
Director of Photography: Adam Gillham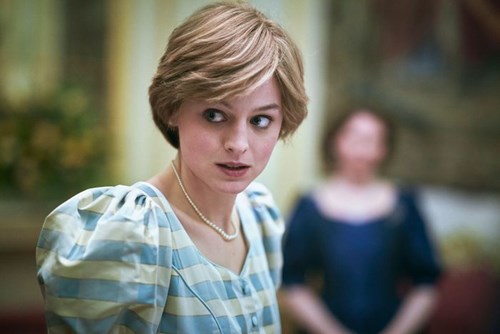 Kathryn VanArendonk's Top 10 Shows of 2020
10. The Great (Hulu)
I think I underrated The Great when I first reviewed it earlier this spring. I still see the flaws I pointed out when I watched. It's just too long, and it could be much better paced. The more I let it roll around in my mind, though, the fonder I grew of it. It's easy to love Nicholas Hoult's and Elle Fanning's performances as Peter III and Catherine the Great, and it's even easier to love the lavish excess of its production design. It's a show full of high-sheen fabrics and sky-high wigs, and it's a show also more than willing to douse everything in vomit or mud or other even less savory substances. I loved the show's sense of abandon from the beginning. But with more time, I found myself admiring its delicacy, too. There's so much fast-changing tonal variation in The Great, and there's legitimate terror and real humor held together, often in the same breath. It's a show I've found myself wanting to go back to, just to appreciate how carefully it assembles all the pieces.
Director of Photography: John Brawley
9. The Baby-Sitters Club (Netflix)
Sometimes a show feels like a gift, and that was my experience with The Baby-Sitters Club. It is so well made, hitting a really tricky spot between pedagogy and entertainment that manages to boost both sides of that equation. It's entertaining enough (funny, smart, moving, well balanced) that its overt lessons land even harder, especially when it takes on stories like race, histories of trauma, caring for a trans kid, and wealth inequality. At the same time, because it takes its lessons seriously as stories that have real impact on its characters, the teachiness of the show actually reinforces its ability to be compelling and emotionally gripping.
Costume Designer: Cynthia Summers
8. The Crown (Netflix)
The Crown has hovered for a long time in my personal "good, but not amazing" tier of TV. Its strengths are obvious, but especially in its third season, The Crown has struggled to tie its deep characterization together with plot momentum. Season four is everything I have long wanted this show to be: messy, more gossipy, still dedicated to diving into the royal family's inner lives but more able to harness that to a framework of forward-driving energy. Gillian Anderson and Emma Corrin give the season a massive energy boost as Margaret Thatcher and Princess Diana, but their presence also makes the by-now-familiar members of the royal family more interesting by comparison. It's a delicious season of television.
7. P-Valley (Starz)
A show about a strip club that doesn't undermine, objectify, underrate, stereotype, or oversimplify the lives of strippers is an impressive feat. P-Valley does that handily; it's just the baseline, really, and the show uses its foundation in the lives of these women (and Uncle Clifford, the club manager) to expand outward into stories about poverty, faith, abuse, and trauma. Most fascinating, for me, is P-Valley's exploration of entertainment, attention, release, and enthrallment. It's able to follow those threads within the art of stripping, within the club's employee dynamics, and within a church setting, and it's what makes the show feel really special.
6. Mrs. America (FX on Hulu)
In an unusually, exhaustingly politics-focused year, TV overtly about political figures and political movements was plentiful. It also risked being too close to reality, in an unpleasant way. Much though I admired The Plot Against America, for instance, its exquisite counter-history about an America needing to stave off a homegrown Nazi Party in the 1940s felt like it was pointing at something I was already seeing with painful clarity. Mrs America, though, felt like a different animal. There were criticisms that it glorified its central subject, Phyllis Schlafly, but I see the show very differently — it takes painstaking efforts to locate Schlafly as one of many women pulling on the feminist movement from opposing ends, and by the end it's a portrayal of how thoroughly she works against her own interest and betrays the women who support her. It's also a show full of great performances, most especially Uzo Aduba as Shirley Chisholm and Tracey Ullman as Betty Friedan.
5. What We Do in the Shadows (FX)
This is the only returning show from my 2019 "best of the year" list, which is something I debated for a little bit. Maybe it'd be better to give this spot to another show that hadn't gotten the spotlight yet? But What We Do in the Shadows' second season was even better than its first, and to try to deny that is just silly. It highlighted and improved on all of the things that made it such a generously goofy, oddball, sweet, and strange series in season one. Its band of dumb vampire roommates and their secretly-a-vampire-slayer servant Guillermo were consistently the best, funniest thing on TV this spring, and "On the Run" is high on the list of the very best TV episodes of 2020.
4. How to With John Wilson (HBO)
This series belongs with the wave of remarkable docuseries this year, but it's also defiantly, fantastically different. Wilson's memoir/comedy/personal essay/docuseries is entirely its own thing, and following its six episodes down the rabbit hole of Wilson's distinctive point of view also involves thinking you know what this series is and then being proved wrong at every turn. It's a really tender depiction of New York, New Yorkers, and weirdos. And even when the show offers its subjects up for audience judgment, Wilson doesn't put them on pedestals so much as he points to the pedestals they're already on and then backs away just far enough so everyone gets a good view. That's especially true when Wilson makes himself the subject, and that self-reflection is what makes the last episode of the series a little masterpiece.
3. City So Real (National Geographic)
It was a huge year for docuseries, ranging from the extraordinary (Lenox Hill) to the newsworthy (Cheer, The Vow) to the inexplicably dominant (Tiger King). I loved many of them, but for me, City So Real was the best of the traditional nonfiction docuseries this year. Made by Steve James, the filmmaker who created America to Me (another of my favorite recent docuseries), City So Real is a portrait of Chicago during the 2019 mayoral race. What I admire most about James's work is his ability to showcase individual voices within massive, faceless systems, without ever betraying the humanity of each person. People like the Uber driver and the guy at the barbershop don't become symptoms of some bigger problem, or examples to be slotted into the story as obvious proof of one thing or another. James interviews and films his subjects with empathy and open curiosity, and his camera seems completely at home in every imaginable space.
2. The Good Lord Bird (Showtime)
I spent several worried moments over the past year thinking about The Good Lord Bird. Its release was delayed more than once, and even after Ethan Hawke was cast as abolitionist John Brown, I worried — how to nail the humor, the raucous romp of the story, without undermining the pain and gravity? It unequivocally surpassed my expectations, far beyond what I hoped for. Hawke's John Brown is an undeniable force, Joshua Caleb Johnson is remarkable as Onion, and the series's seven episodes are funny, brilliant, and shattering. Few shows from 2020 have stuck with me more.
Executive Producer: Padraic McKinley
Producer: O'Shea Read
Editors: Sue Blainey, ACE and Christopher Nelson, ACE 
1. I May Destroy You (HBO)
One of the great challenges and delights of TV is that for the waning number of shows that still release one episode at a time, the audience is asked to put its faith in a show and stretch that faith across many weeks. There are many ways to talk about the greatness of Michaela Coel's I May Destroy You: among them, Coel's performance, her writing, and the remarkable work of Weruche Opia as Terry and Paapa Essiedu as Kwame. But one element that continues to strike me is that never once, from the very first moments of the series, did I ever have anything other than total faith that I May Destroy You would be compelling and masterful. It's a series that demonstrates its total control from the jump, and even in the stretches where it plays with digression and deliberate confusion, there's a bold confidence that never wavers.
Director of Photography: Adam Gillham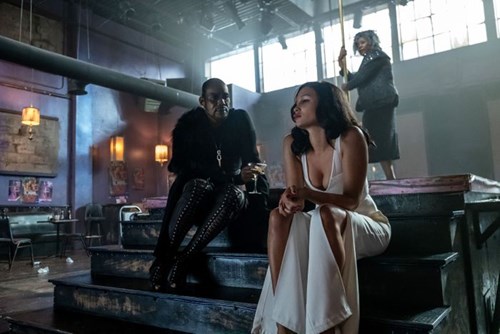 Angelica Jade Bastién's Top 10 Shows of 2020
10. Dare Me (USA)
What a glittering hot-house spectacle! In lesser hands this series about a high school cheer squad and their new, young, mysterious coach (Willa Fitzgerald) could have been a superficial affair that leaned on the gorgeous, neon-drenched cinematography of Dagmar Weaver-Madsen and Zoe White. But novelist Megan Abbott and screenwriter Gina Fattore adeptly explore the show's femme characters — as well as the crime that sends their lives spinning. There is delight here, too, thanks to the complex, at times sexually charged bond between best friends Beth (a magnificent Marlo Kelly with spark-plug energy) and Addy (a beautifully yearning Herizen F. Guardiola).
Editor: Annie Eifrig
9. A Teacher (FX on Hulu)
A Teacher charts the ascent and ultimate aftermath of a 30-something teacher (Kate Mara) who sexually assaults her high school student (Nick Robinson) under the guise of romance. The first few episodes, which focus on Mara's character grooming her student, are difficult to watch. But it's the second half of the season where the show really sings. It grows exceedingly dark as it charts what happens when the "relationship" is discovered. Also, the series is blessedly composed of half-hour episodes. More dramas should be 30 minutes! A Teacher ends on a strong note that fully nails the complex emotions of coming out from under trauma. The show knows these characters can never fully move on from the horror of what happened between them.
Director of Photography, Addt'l Photography: Jarrett Craig
8. The Third Day (HBO)
The first episode of The Third Day was so anxiety-inducing for me I wasn't sure I would continue — but I'm glad I did. The show follows two separate journeys taken by Sam (Jude Law) and Helen (an excellent Naomie Harris) to a mysterious island named Osea off the British coast. The visuals are particularly strong — the out-of-focus cinematography and oversaturated colors in Sam's storyline are set against the chillier ones in Helen's. The lushly overwrought look lends the entire show a strange and intriguing mood. But I also dug the mystery it spins: The story reveals itself slowly, unfurling a narrative in which Sam is consumed by a cult that may have ties to his son's death. Law continues to prove he is one of the most exciting actors working as he channels the confusion and fear his character faces.
7. The Good Lord Bird (Showtime)
The Good Lord Bird holds many pleasures: It has a dark sense of humor that plays with the expected rules of a historical drama. The show charts the cause and downfall of impassioned abolitionist John Brown (Ethan Hawke) in the late 1850s through the eyes of a young Black boy named Onion (Joshua Caleb Johnson). But, ultimately, the reason it's on this list — despite its occasional imperfections — is Ethan Hawke's fiery, consuming performance. Point blank. Period.
Executive Producer: Padraic McKinley
Producer: O'Shea Read
Editors: Sue Blainey, ACE and Christopher Nelson, ACE 
6. P-Valley (Starz)
I'll say it upfront: P-Valley isn't perfect, but I love it. My major problem is a tricky one. The show likes to draw attention to the issue of colorism (mostly in punchlines), yet chooses to focus on a light-skinned protagonist who doesn't hold a candle to the other characters — like Mercedes (a fierce yet achingly human Brandee Evans), a stripper at the Mississippi strip club the show revolves around. Seriously, though? Mercedes is the reason to watch the show. This series is, ultimately, all about the pleasure principle. You get to watch beautiful bodies in motion under candy-colored lights. You get high-octane drama with a story full of twists, sex, and intrigue. It's a wild ride you don't want to end.
5. Bojack Horseman (Netflix)
In its final season, BoJack Horseman remained a piercing excavation of trauma and a hilarious fun-house-mirror reflection of Hollywood. The show was not afraid to explore the rigors of mental illness, addiction, wayward desire, and repeated mistakes through its array of characters — each of whom is deeply complex and vulnerable in their own ways. The finale ends on an ambiguous, touchingly somber note between Diane Nguyen (Alison Brie) and BoJack (Will Arnett). Many of the show's story lines affected me in its final season, but Diane's journey with depression and romance has stayed with me.
4. City So Real (National Geographic)
The history of every city in America is ultimately a history of race and class over time. This truth powers the excellent docuseries City So Real. Using the 2019 mayoral race in Chicago as a narrative throughline, the docuseries explores a host of subjects including gentrification, political corruption, identity politics, and, by its end, the pandemic. City So Real is both emotionally raw and intellectually sharp as it crafts a complex love letter to a purely American city.
3. Harley Quinn: The Animated Series (DC Universe)
Few shows brought me more joy than the bawdy, vulgar, surprisingly heartfelt cartoon series, Harley Quinn (which is thankfully getting a third season on HBO Max). You can easily enjoy Harley Quinn on a visceral level. It plays with the DC Comics canon in a fun, inventive way without alienating those who don't care about such things. (In it, Batman is emotionally stunted to a hilarious degree, poking fun at a hero that can sometimes be unnecessarily grim.) The voice acting rips — particularly Lake Bell as the deadpan Poison Ivy and Kaley Cuoco as the zany firecracker Harley Quinn — and brings to life each character with humor, curiosity, and joy. The visual style is bright with eclectic touches. But beneath the surface, Harley Quinn is also a potent exploration of this question: Is it possible for people to change?
2. Veneno (HBO Max)
Veneno is electric. It follows the life of real life figure, Cristina Ortiz Rodriguez — an intriguingly unreliable narrator who envelops us in her life's journey as a trans woman, sex worker, and television personality in Spain. The show switches between the years 1996, when Cristina becomes famous after appearing on the late-night talk show Esta Noche Cruzamos El Mississippi, and 2006, when Cristina's glory has faded and she tells her story to a young college student starting, Valeria Vegas (Lola Rodriguez), who is just starting her own transition. The show's tone is one of the most compelling things about it — it's fantastical, quick-witted, and touchingly poignant. What's most striking is the rich emotional landscape creators Javier Ambrossi and Javier Calvo have built — episodes of Veneno have left me alternately bellowing with laughter and in tears.
1. I May Destroy You (HBO Max)
I May Destroy boldly plays with form and expectations as it follows a writer, Arabella (Michaela Coel), who is raped after her drink is spiked at a club. Coel — who wrote, directed, and stars in the series — proved her genius again and again in all facets of the show, tracing a knotty emotional arc about what it means to contend with the aftermath of sexual assault. The finale is the best episode of television to air in this heartbreaking and surreal year. While it deals with heavy subject matter, the show isn't a drag — it's both delightful and challenging. A God-tier work of television that reminds of the splendor of this medium.
Director of Photography: Adam Gillham